Sean Duffy Carillon Page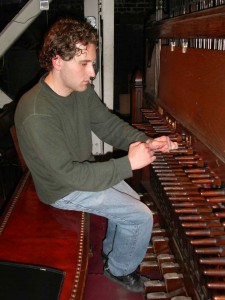 This is my page that has links to compositions I wrote for the carillon, which is an instrument consisting of church tower bells. I have written several pieces, here are youtube videos of the music (performed by musescore using a carillon soundfont) as well as the sheet music. If you wish to learn more about the carillon I recommend this page. 
The following pieces are free to download and play for any purpose under the CC – SA licence. It would be amazing if you do play any of these if you would let me know, and if you have a recording I would love to hear you play. I will add more pieces as I find the time to input them. 
Lan Hua Hua "Blueflowers" (Chinese Folksong) – Lan_Hua-Hua__Blueflowers PDF
MUSIC: 
Here is some music I performed on the Lurie Carillon, at the University of Michigan):
Prelude #5 (J. van den Gheyn)
Gnossienne #1 (E. Satie)
Sakura (Japanese Folksong)
Stage 1 (original composition)
Although my favorite carillon is the Laura Spellman Rockefeller Carillon in the bell tower of  Rockefeller Chapel at the University of Chicago. Here is a bad video of me playing it. I was twenty years younger (and twenty pounds lighter) then.